NVIDIA Tesla P100
Unleashing Infinite Compute for the Modern Data Center
Please register to download:
NVIDIA? Tesla? P100 – The Most Advanced Data Center Accelerator Ever Built.
Whitepaper (PDF 3 MB)
The revolutionary NVIDIA Pascal? architecture is purpose-built to be the engine of computers that learn, see, and simulate our world—a world with an infinite appetite for computing.
Learn more about NVIDA's latest GPU architecture and how its five technological breakthroughs enable a new computing platform that's disrupting conventional thinking, from the desk-side to the data center.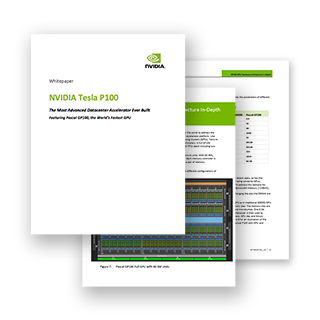 ---